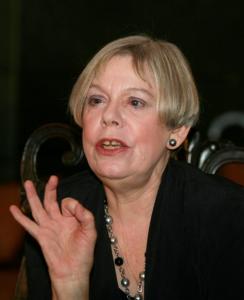 "Look into your own heart, discover what it is that gives you pain and then refuse, under any circumstance whatsoever, to inflict that pain on anybody else." Karen Armstrong.
The other evening I was watching a TED talk given by Karen Armstrong, a religious thinker and author. "Don't do anything to another person that you wouldn't like them to do to you" is how she coined the Golden Rule of Compassion.
Golden Rule of Compassion
All the world's religions have a common thread that emphasize selflessness, empathy and community. They all have the Golden Rule of Compassion as a core value. However, too often this common thread ceases to be the focus of religion. Instead of compassion, which centers on the other person, we become selfish and place 'the self' at center stage. It becomes all about 'me'. When that happens believers often act in opposition to the core message of their faith resulting in nonbelievers blaming religion as the source of many of the world's problems. The 'self' needs to be dethroned. If we don't dethrone 'the self', the battle becomes one of being right rather than being compassionate. Fundamentalists of any religion want to be right and have to show the other as being wrong.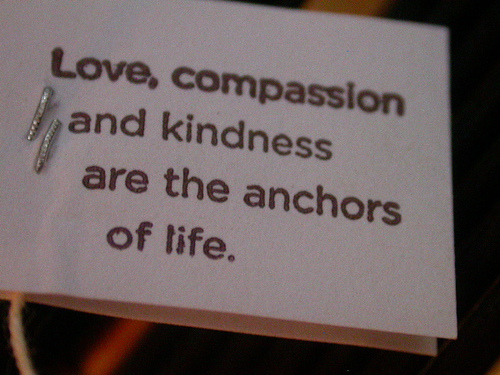 Common Religious Thread
HINDU religion: "This is the sum of duty: do naught to others which if done to thee would cause thee pain". The Mahabharata
BUDDHIST religion: "Hurt not others with that which pains yourself". Udana-Varga
JEWISH religion: "What is hateful to you, do not to your fellow men. That is the entire Law; all the rest is commentary". Rabbi Helal
MUSLIM religion: "No one of you is a believer until he desires for his brother that which he desires for himself". Hadith
BAHA'I faith: "He should not wish for others that which he doth not wish for himself, nor promise that which he doth not fulfill". The Book of Certitude
CHRISTIAN religion: "Do unto others as you would want them to do to you". The Bible,
Do Good
The teaching of Jesus encourages us to proactively do good, to love and to show compassion, to do good deeds. However, it's often easier to do nothing. When we do nothing we become self-centered and are guilty of the sin of omission, of not doing that which we ought to have done. We don't feel too bad because we actually haven't hurt the other person. But is that true? The other person might just have needed our encouragement to get through a difficult patch … Think of words of love and encouragement that spurred you into becoming the person you are, words that made you believe in yourself when you couldn't. So not showing love, compassion can actually cause the other person harm.
The Golden Rule of Compassion as given by Armstrong, as well as all the other religions I  listed, focus on the negative. "Do NOT do anything to another people, that you don't wish them to do to you." Hearing these words, my mind started wondering, not to the good things I should do to another person, but what we shouldn't be doing, to the negative harmful things we do to each other. My eyes were opened and I felt shock at the atrocities that are done in the name of religion, in the name of a loving God. These could be called the sins of commission, where we intentionally harm another.
If we took this Golden Rule of Compassion seriously there would be:
no suicide bombers
no attacks between Christians and Muslims as seen in Africa
no hate speech of "I'm right and you're wrong"
no hate speech towards any minority group
no slandering
no bitchiness
no …… (fill in the gap)
No one individual can change the world but many individuals working on the same agenda can.
"Look into your own heart, discover what it is that gives you pain and then refuse, under any circumstance whatsoever, to inflict that pain on anybody else."
That is the kind of action that could change the world.