We all have common human needs, including the need for approval and love. There's no arguing that. but when our behavior is compulsively driven to get other people to meet these needs for us, we can really be robbed of the joy of living a full life.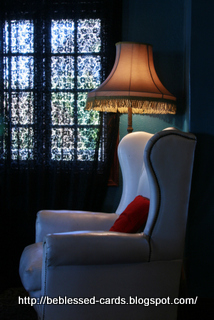 1. The Need for Approval
If you are constantly evaluating yourself through the eyes of others, seeking out approval, you will be vulnerable to anxiety and depression. If your emotional well-being is very sensitive to what you imagine others think of you, you will always be 'walking of eggshells' trying to do what you believe others want of you, rather than living your life authentically. This can make you easily manipulated. A person with an excessive need for approval will be easily manipulated because of an overwhelming need to avoid conflict. When people criticize you, you could hit the spiral down into depression and feel exceedingly anxious.
Anxiety can have its roots in the belief that you have no right to express your feelings or needs, a fear of disapproval. When you get this type of anxious feeling reassure yourself that reassure yourself that you have the right to express these needs. This often happens in a marriage relationship. Just remember that if your partner ends up in a bad mood because you've expressed your needs, that's their problem, not yours. Don't let yourself be cowered into being manipulated. If as a spouse you criticize your spouses feelings, then stop it!
Can't say no! If you can't say no, then you're a people pleaser. 'People won't like me if I don't do what they say' is a common thought, and shows a fear of rejection. It's an idea to start practicing saying 'no' and seeing that people still like you! When someone asks you to do something for them, it might be too big a step at first, to say an outright NO. Just reply 'Thank you for asking me, I need to give it some thought and will get back to you'. So the decision becomes yours, rather than feeling manipulated into doing something.
Practice verbalizing your needs A fear of disapproval can also make a person fearful of expressing their needs. The result? The expectation that a person, particularly a spouse will 'mind-read' their needs! Impossible. Even if you expect your partner to 'know' your needs, accept that people are very forgetful (part of being human) and just express them again, in a nice way!
Proverbs 29:25 says that 'Fear of man will prove to be a snare, but whoever trusts in the Lord is kept safe.'
2. The Need for Love
At this point you might be flinging up your arms, protesting that we all have a need for love. I have to agree that love is desirable but it is not a requirement for happiness. That would put your happiness under the control of someone else. Self love is actually very attractive to others and will draw others to you. This need for love becomes less 'all-consuming' if you also have a wide range of interests.
A person who believes they cannot survive without love often puts themselves down in relationships they care about, in the misguided attempt to keep on being liked. This neediness can actually backfire, put people off and thereby intensify the loneliness.
A person seeking love but unconsciously believes they're unlovable, might test the relationships to the limit until they're rejected. This rejection confirms their thoughts that they were unlovable in the first place. It confirms the self image of being unlovable. Sad but true! Or the person might overwhelm the recipient of their love with so much attention that it becomes stifling for the other person who then bales out of the relationship. This also the negative, unlovable self-image. Our behavior always matches our self-image. Have you ever sought out people who are 'not available' or who are a bit rejecting? The unconscious belief is that there would be something wrong with a person who just accepts you as you are. Accepting you as your are just doesn't match your self-image.
'Love your neighbor as yourself!' is a Biblical command. Some work needs to be done on loving yourself and valuing yourself as special.
3. The Need to Achieve
Are you a workaholic, basing all your self-worth on productivity? If so, it's time to get a better perspective on life. Achievement isn't everything and the problem with this attitude is that you could have an emotional crash when you retire or your business slumps.Try changing your thinking to something like 'It's great to achieve, to do well, but it's not everything. I can learn valuable lessons when I don't do so well. It's okay!' Try to enjoy the creative process of doing things.
4. The Need to be Perfect
Perfectionism can actually be quite a handicap! When fixed on outcomes, mistakes become a train smash rather than a learning experience. Now this might sound strange, but a person who is a bit more relaxed and accepts the imperfectness of life, often achieves far more a perfectionist.
Perfectionists drive themselves but satisfaction is small. Life becomes a joyless, tedious treadmill, living with unrealistic, impossible standards. You might need to reevaluate yourself. A better way of thinking is that it is great to do things as well as you can and enjoy the process.
Life is a journey, not a destination! Enjoy the ride!
5. A Sense of Entitlement
It's better to negotiate for what you want than feels that the world owes you! Try doing some good deeds without the expectation of getting anything back. That way when someone does reciprocate, it's like the cherry on the top of the cake! A delicious bonus. When you live with a sense of entitlement you will get very easily frustrated and have a bit of a sour outlook on life. Living without expectation often puts you up ahead of the pack!.
A sense of entitlement results in much energy used up in being frustrated, sad and mad.
6. The Need to Control
This is especially for all the control freaks out there! It's not healthy for adults to try and control other adults. An attitude of respect is far more appealing and actually draws people towards you. Letting go the need to control gives others a sense of freedom and dignity. In return you get love, admiration and respect from others.
The feeling of being all -powerful is actually quite crippling and can leave one feeling anxious, ineffectual and depressed. Look at what you are really responsible for.
IN CLOSING….

The point of examining these 6 Common Human Needs is so we can get to know ourselves better and what motivates our sometimes 'quirky' behavior. Understanding what needs motivate our behavior, enables us to stop manipulating others to meet our needs. That is when we can live a more autonomous life without our happiness being totally dependent on other people. Yes, we all need other people in our lives, and that is good. The problem comes about when we make our happiness dependent on other people. Happiness comes from within ourselves. We must take responsibility for our feelings because we are the ones who create them. When we do that life becomes very exciting! Try letting go of some of the unhealthy ways you try to get these needs met. That will certainly go a long way in helping you to live a fuller life.