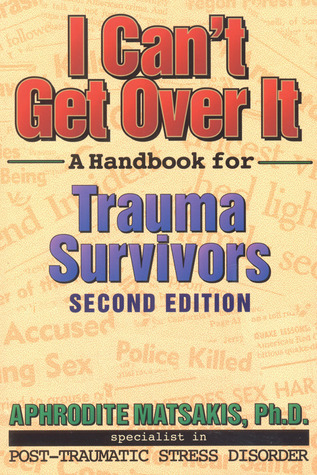 SURVIVING TRAUMA
We live a violent world. We just have to turn on the TV to see evidence of murder, car hijackings, hold-ups and shootings. If you've been a victim of violent crime, you need to do all you can to become a trauma survivor rather than a trauma victim.
What happened to you was without a doubt unfair. I want you to be a survivor so here are a few tips to help you on the road to recovery.
Anger is a normal response to what has happened to you. As you talk about the traumatic event, expect anger to well up inside you. Don't try and minimize your anger or tell yourself not to be so angry. Anger is a normal and good response. Learning to name the emotions you experience is an important step in healing.
Tell the full story The best way to get over your experience is to verbalize what happened to you as many times as possible. Most people are not really good listeners so it can be helpful to go for professional help. Untreated, a traumatic experience can lead to Post-Traumatic Stress Disorder. However, a friend who is a good listener can also be really helpful and walk alongside you on this journey. Ask your friend to read this post, to give them a bit of guidance as well.  Repeat your story as many times as possible until you are 'tired' of talking about what happened. Think of all the smallest details of what happened to you, even down to what each person was wearing.  You need to re-live the experience through speaking out loud about the trauma. This really does help the healing process and after a while will remove the sting. Your friend could help you by prompting you with words like  'and then what happened?'
Friendly advice to the helping friend
Don't tell the trauma survivor that they should be over it by now. 
Don't tell them that they've already told you particular details.
Don't try and help them understand the abuse from the perpetrator's perspective. This comes across as justifying the abuse and is actually a further abuse.
Don't keep away from your friend because you feel uncomfortable and don't know what to say. Stay totally focused on your friend – this is a time when they need to feel loved.
DO – Keep in contact You might be tired of listening to your friend BUT remember this time is not about you but about helping your friend. Make regular 'get-together' times and love your friend into becoming a trauma survivor.
I can highly recommend the book "I Can't Get Over It – A Handbook for Trauma Survivors" by Aphrodite Matsakis who is a specialist in Post-Traumatic Stress Disorder. This book is available through Amazon
If you've been through a traumatic experience please share in the comments box anything that you found helpful in your recovery. In this way you might be helping other readers as well.