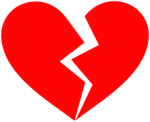 Most relationships turn sour because of an accumulation of bad habits and poor communication. A candlelit dinner won't make any difference in the long run, you need to change your day-to-day life or else you'll soon be back to square one.
1. HOLD CRISIS TALKS
Seems like a good idea but usually gets the other person's back up and they walk away. A better idea is to learn to express your feelings with "I feel… (rather than "you make me feel")…….when you ….. because ….". eg. I feel annoyed when you keep watching the TV, because I"m not sure that you registered that our son needs to be picked up. NOW THAT'S CLEAR COMMUNICATION WITH NO BLAME.
 2. TAKE A ROMANTIC BREAK
All that forced time together might not be such a good idea! There's no escape. Spending a lot of money on a dream holiday isn't going to restore a marriage. .Rather start connecting in small ways. Each morning share one thing you're planning for the day and in the evening do the same. Research has shown that it takes 5 positives (a compliment, a thank-you, a small favor) to combat one negative (criticizing, moaning, ignoring). Once these are in place, you'll be ready for a romantic break.
3. TRIAL SEPARATION
You think it's going to make your partner miss you, but all it does is make your private problems public.. You end up talking to everyone else about your problems rather than communicating with each other.  If you think your partner is ALWAYS WRONG try a game of playing 'What if they are right…' and see where your thinking takes you.
4. HAVING A BABY
This can put more strain on an already strained relationship, as would any long term shared project.
5. SETTING AN ULTIMATUM
Why give all the work to your partner to change. Instead of comments like "you need to be more thoughtful…" Work out how the person could be more thoughtful, make it actionable and measurable, like putting out the garbage. Break the problem into manageable pieces.

Working on your marriage is worth the effort. Many divorced people regret not having worked harder on their marriage. Statistics show that second or third marriages are seldom happier. Working on keeping your marriage vows might be hard work but sticking to your partner for the long haul, through good and bad times, is a maturing process that could ultimately lead to greater happiness.