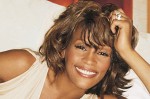 Over this past weekend we learnt about the untimely death of the superstar Whitney Houston. What a tragedy for her family, her friends, all her fans and the music world. She really was a one-of-a-kind world-class singer. How very sad.
Watching the TV over the weekend I saw a rerun of an interview done with her about 10 years ago. "Are you addicted to ….."  and the interviewer gave a long list of possible addictions. Whitney, in a sheepish sort of way, replied "I don't like to think of them as addictions, but rather bad habits that I can break .. "  And break them she couldn't. Although the autopsy to establish the exact cause of her death is still to happen, in the end these addictions ruined her life.
Addictions or bad habits?
Labeling an addiction as a bad habit is really a case of denial. And if you deny the truth of addictions, you let yourself off the hook of having to deal with the situation. A bad habit can quickly veer down the path to 'addiction' and at that stage, the addict has little or no control over what is happening to their body. The drug/alcohol is in control. Acknowledging that you are an addict, requires a degree of humility, and admitting that your life has sky-rocketed out of your control. You need help!
Calling an addiction a 'bad habit' implies that you are in control, a belief that is clearly not based in reality! Acknowledge the truth because it is the truth that will set you free!