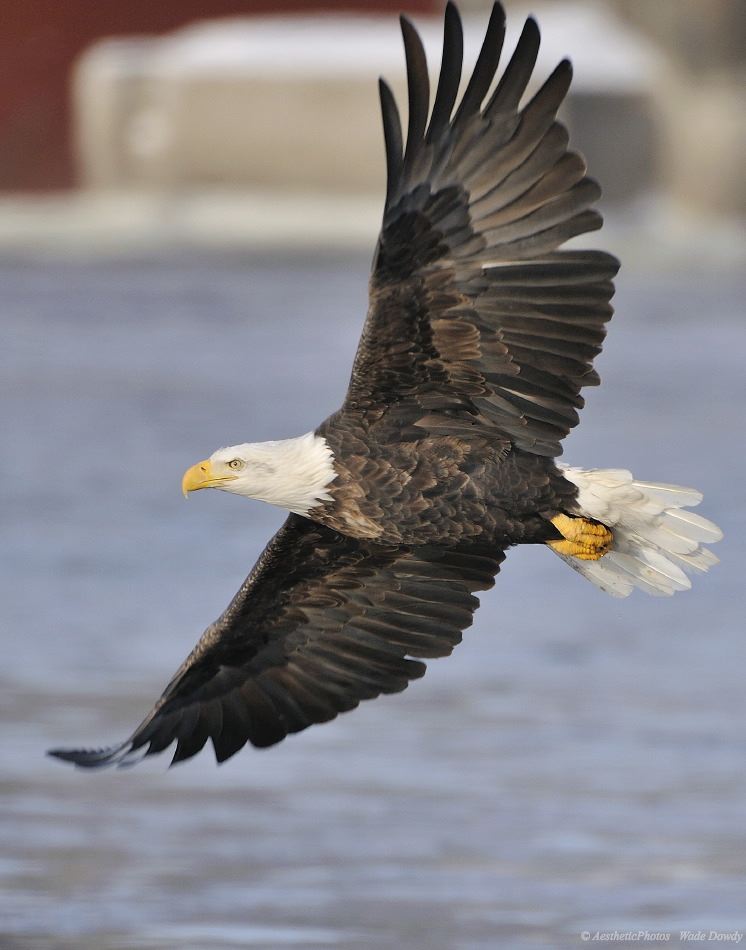 Have you heard this story about an eagle?
There once was an eagle's egg that fell out of its nest and rolled down a mountain before coming to rest in a chicken coop. The eagle hatched and grew up believing it was a chicken. All the chickens used to laugh at him and tease him about his large beak and awkward wings. He couldn't walk very fast, couldn't peck very well, and generally made a very poor chicken indeed.
One day an older eagle flying high in the sky saw the young eagle pecking in the dirt with the chickens. The older eagle swooped down to see what was happening. At first, the younger eagle was terrified of the huge bird of prey and tried to run away. The older eagle finally managed to calm him down and began to explain to the younger eagle who he really was. After much persuasion the young eagle began to see the truth. The older eagle taught the young one to fly and it spread its wings and soared above the clouds – where it was destined to be all along.
What determines how high the eagle flew was not his ability, as he always had the ability. It was rather his belief in himself. As long as he believed he was a chicken, he was a chicken and he couldn't fly. As soon as he believed that he was an eagle he could fly.
How did the young eagle's paradigm of himself impact his life?
We limit ourselves when we place low expectations on ourselves. Maybe we should listen to others who see potential in us, potential that we might not see ourselves.
"Paradigms are like glasses. When you have incomplete paradigms about yourself or life in general, it's like wearing glasses with the wrong prescription. The lens affects how you see everything else."
Sean Covey