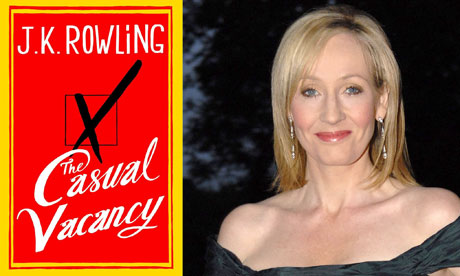 Recently, while helping out at an Old Age Home, I asked a group of the residents if there was one piece of advice about living that they would give to a younger person.
"What do you mean?" the one lady asked.
"Well when I was young" I replied, "I was so worried about what people would think about me, so I always tried to do the 'right' thing, do what people expected of me".
"Oh, yes! We know all about that"  they replied.
"To heck with what other people think, you've got to be true to yourself." answered one the ladies quite vehemently. "Live your life and enjoy your life. Relax and stop worrying about how other people think you should live your life."
It was the vehemence of the reply that gave me quite a surprise!
I found the following quote from "The Casual Vacancy" by J.K. Rowling in the Time Magazine, October 8, 2012. It gives a similar message.
"The mistake 99% of humanity made, as far as Fats could see, was being ashamed of what they were; lying about it, trying to be somebody else. Honesty was Fats' currency, his weapon and defense. It frightened people when you were honest it shocked them. Other people, Fats had discovered, were mired in embarrassment and pretense, terrified that their truths might leak out, but Fats was attracted by rawness, by everything that was ugly but honest, by the dirty things about which the likes of his father felt  humiliated and disgusted." 
The sooner we come to terms with who we are and start 'liking' the unique person that we are, the sooner we'll live life to the full. Self-love and self-acceptance (not selfishness) are very attractive attributes. I really don't enjoy the company of people who try to pretend they're perfect, somebody they're not. One just senses straight away that there's something fake going on.
And come to think of it, who sets the standard of what is perfect?
Certainly not any other human being! The only way to be perfect is to be true to yourself. Some might not like it, but that's their loss. Be yourself and stop pretending!
And by the way, the Casual Vacancy by R.K.Rowling was well reviewed in the Time Magazine article. Click here to see the book on Amazon.
Related posts:
Stop Pretending – Joaquin Phoenix
Seeking Approval
Locus of Control
Living a life according to others expectations