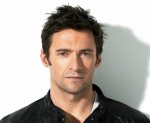 Hugh Michael Jackman (born 12 October 1968) is an Australian actor and producer who has won much international recognition for his roles in major films, notably as superhero, period, and romance characters. His work in Les Misérables earned him his first Academy Award nomination for Best Actor and his first Golden Globe Award for Best Actor in a Musical or Comedy in 2013.
What were you afraid of as a kid?
This was the question posed to Jackson by Luscombe in Time magazine (September 23, 2013.
"I was afraid of heights. I was afraid of the dark. If I was the first one home, I would not go into the house till someone else was home. I remember we were in New Zealand and I must have been 10, but I was nervous to go down this slide.
That's when I started to realize that fear holds you back. So I went to the school diving board every lunchtime and jumped off the 1 m (3ft) board, and the 5m (16 ft) board to get over it. Now I have no fear, which is probably a bad thing."
Speaking on trauma Jackman continues …
"When something traumatic happens, that thing which holds you prisoner, that inner fear, comes out. And that fear dictates your behavior … "
Jackman did what any psychologist would recommend.
Acknowledge your fear
Make a plan to face your fear
Stick to your plan no matter how much the anxiety levels soar. The adrenalin rush will peter out.
And finally, remember that avoidance is the very worst thing you can do to overcome a fear. You might get a sense of relief, but the fear will stay and debilitate you until you face it.
Have a look at these Tips for Overcoming Anxiety