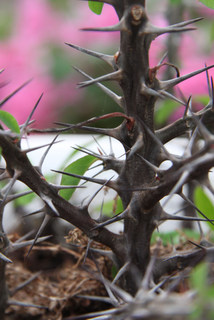 The Question of "WHY?" Do you feel stressed by people continually asking you 'WHY?' . Read on to find out why it causes you stress.
Automatic Behavior
Most of our behavior is automatic. If you are familiar with a particular task, the 'how to' is stored in your unconscious. The next time you do a similar task, you do it automatically. Once we've read an instruction manual we don't need to read it over and over again as most of it will be committed to memory. If you had to work out 'how-to' afresh each time you did a particular task, the brain would go into overload and would probably shut-down from the extreme stress it would cause. As an example think about when you drive your car. You don't rethink how you have to put in the clutch to change gear …. Once you know how to reach your destination you don't have to look at the map again and again and rework out your route, do you? When you sat down this morning did you evaluate or think about whether the chair would hold you? Of course not! Obviously there are times you do have to consider each step of what you are about to do but most times we function on 'automatic'. And the 'automatic' response comes from life's lessons down the years.
The question why "WHY" can cause stress
If most of what we do comes from this 'automatic response' most of the time the appropriate answer to the question WHY would be 'I really don't know why, it just seemed like the right way'. Often the person asking 'WHY?' won't be satisfied with that response so the stress increases as you are further interrogated!
When asked "Why did you do …?" in a harsh, irritated, manner the question comes across as a criticism and a put-down for having done whatever you did  in the wrong way. You didn't do it how you 'should have' according to the other person's expectations and their automatic response patterns. So stress is usually triggered by the way, the manner in which the person poses the question "WHY?".
A gentler approach aimed at reaching a mutual understanding would be better. Replace  the word 'WHY' with an inquiry like 'I'm trying to understand what you did. Is there a reason why you did it that way?' . It's a case of working together. If you don't want to answer the reason 'why', turn the question around and ask the other person why they need to know!
If you want to interrogate someone for not having done things your way, or how you think they 'should' have done it, ask yourself the question if the other person was intentionally trying to harm you. The answer will usually be no, so let the issue go and accept that we all respond differently in a given situation. Rather move on and deal with what comes next rather than stagnating and stressing about something that is now in the past.
The word 'should, must and ought' are the source of anger. If you would like to know the effects of using these words consciously or unconsciously, please click here.
Photography by Nicola Stewart at http://beblessed-cards.blogspot.com