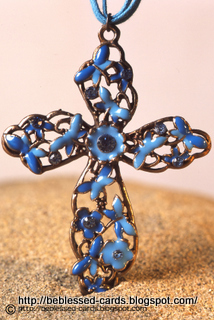 'For though we live in the world, we do not wage war as the world does. The weapons we fight with are not the weapons of the world. On the contrary, they (our weapons) have divine power to demolish strongholds. We demolish arguments and every pretension that sets itself up against the knowledge of God, and we take captive every thought to make it obedient to Christ.'2 Corinthians 10:3
What is a stronghold?
A stronghold is any thought or behavior that controls us and no matter how hard we try we just feel helpless and unable to get the upper hand. It is a battle.
We know what God thinks about us, that He loves us with a never-ending love, that Jesus died to save us, so how can we hold onto thoughts that tell us that we're unlovable and worthless?
But because these negative thoughts about ourselves are in our minds, we presume them to be the truth. Seldom do we wonder what God thinks about what we believe about ourselves. Maybe we should!
The weapon that we've been given to demolish these strongholds, these thoughts and behaviors that unmercifully take us captive, is the Holy Spirit. That is the 'divine' weapon that we've been given. Ask the Holy Spirit about your thoughts, because the Holy Spirit is the Spirit of Truth. It is sin to hold your thoughts in higher regard to the thoughts of God.
I know this from my own depression about 18 years ago. These terrible thoughts were going through my mind and I just wanted to curl up and die. The Holy Spirit then brought to my awareness that my thoughts certainly did not line up with what God thought about me. All I could do was say sorry to God and reject those thoughts. With that I was 'miraculously' better and jumped out of bed with a new spring in my step. Oh, the terrible control that our thoughts can have on us!
Without realizing it I was obedient to this Bible verse. I 'demolished' the false belief. The verse further says that 'we take captive every thought to make it obedient to Christ.'
Take every thought captive
Max Lucado in his book 'Just like Jesus' says:
'When a negative thought comes into your head, handcuff the thought and march it down to the Courthouse and present the thought at the judgment seat of Christ. Now imagine saying to Jesus "this thought tells me that I am worthless and unlovable, what do you think?" Jesus will tell you to give that thought marching orders, it does not line up with what Scripture says and it is a lie that comes from the enemy camp'.
Give 'this method' a try. I'd also love to hear about your experience.
Til next time, have a blessed week!