Survivor Guilt is defined as a deep feeling of guilt which is often experienced by those who have survived a disaster that took the lives of many others. It stems in part from a feeling that they didn't do enough to save the lives of those who died as well as feeling less worthy than those who did die.
Survivor guilt also occurs in situations like a car accident where a person who survives experiences survivor guilt when all the others are killed. Survivor guilt can also be experienced a person who escapes death in a fatal car accident because they changed their minds at the last minute about joining the trip. The question that lingers is why did they survive when the others died.
Survivor Guilt is often the result of distorted thinking. You have to ask yourself what you are really guilty of. Usually the guilt is not based in reality. Although it is terrible losing loved ones, just by living in this world these sorts of things do tragically happen. Holding onto that guilt will debilitate one for a long time. Try to change your thinking to having a sense of gratitude for your life. This type of experience can lead to Post Traumatic Stress Syndrome so it is sensible to get help if you're battling to recover..
Battle of Isandlwana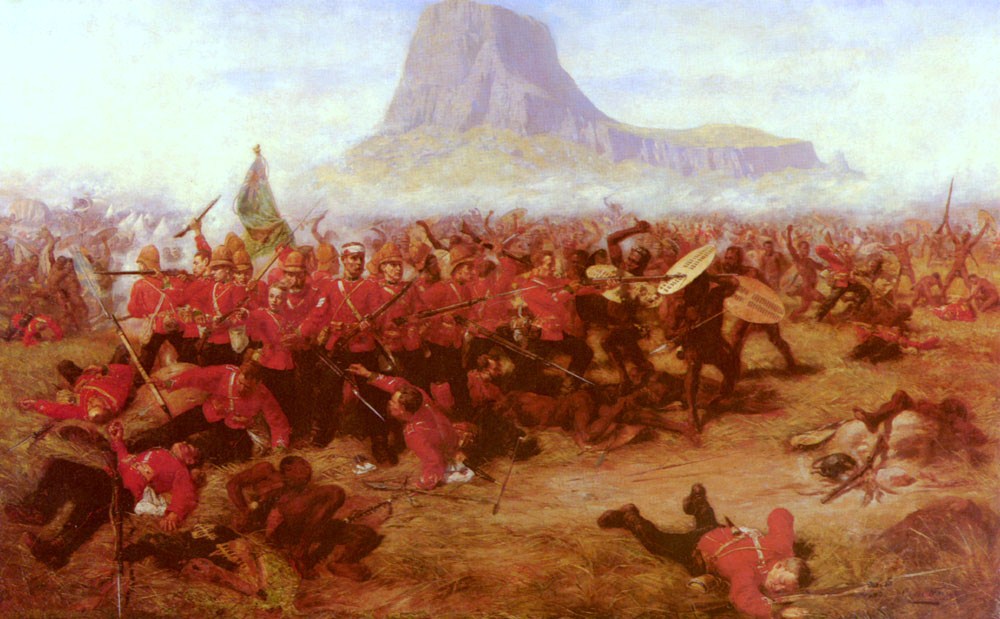 This past weekend I had the pleasure of going on a day tour to the site of the Anglo/Zulu battlefields in KwaZuluNatal, South Africa. The highlight was seeing the battleground at Isandlwana. The battle between the British and the Zulus that took place here in 1879 was the one where the British suffered their most devastating defeat of the colonial era. The tour really brought this famous battle to life and it was a reminder of the terrible loss of life that occurred.
It is recorded that only 55 British soldiers managed to escape with their lives and probably only managed to outrun the Zulu warriors because they were on horseback. However, a bit further down the line and across the Buffalo river which was the border between Natal and Zululand, it is recorded that about 400 men had been seen crossing the river and escaping. The question that arises is that if the official record showed 55 survivors what happened  to the other 345 who had also been seen escaping?
The answer to this is that they were suffering from survivor guilt. British soldiers who were massacred numbered 1,300. These other 345 survivors literally disappeared into the community. Many were not seen for many years, preferring to be presumed dead rather than face the shame and disgrace of having run away from the scene of the battle and being alive when so many others had died. Our guide Don, said that there was one survivor who only surfaced in his 70's deciding that he could no longer live 'a lie'.
I have not doubt that as with the soldiers at Isandlwana, many of our modern day soldiers also suffer from survivor guilt having seen their worthy comrades fall in battle.
Should you be visiting KwaZulu/Natal and would like to do some day tours I can highly recommend the professional services of Don Botterill at Day Tours
Related posts:
Surviving trauma
Trauma – 12 Strategies for Coping