My name is Karin Stewart. I am a social worker with many years of counselling experience and would love to help you through your problems. I am available for online Skype counselling Skype or if you live in the Durban (South Africa) area contact me through the contact form or on 0834672249 to make a face-to-face appointment.
My qualifications are:
B.Social Science (Social Work) – University of Natal

Honours Bachelor of Arts in Social Science (University of South Africa)

B. Theology (TEE College, South Africa)

Registered with SAASWIPP (South African Association of Social Workers in Private Practice)

Registered with The South African Council for Social Service Professions (SACSSP)
The program I use is Skype, a free, high quality video conferencing program that allows us to see and hear each other using your computer, a webcam and headset if needed. Skype is free to download off the internet, easy to install and set up. It is free of adware/malware/spyware etc and, most importantly, is confidential.
Let's Get Started with Skype
1. Go the Skype website and download the latest version of Skype for Windows or Mac, then install it on your computer.
2. You will need a webcam and microphone if your computer doesn't have these built in.
3. Open Skype and add me to your Contact List. My username is 'karinstewart01′.
My Online Calendar is set to South African time (Greenwich Mean Time plus 2 hours). Use this handy time converter to check the time in your area. Because of the differences in time zones, I am flexible and you are welcome to contact me in the form below should none of my available times suit you.
1. First appointment
For the first session book a free 15 minute setup session so we can meet each other and test Skype. If you're happy you can go ahead and book a 50 min appointment (USD 31). It's easy to do, just follow the step by step instructions.
2. Cancellations
I cannot make any refunds for a cancelled appointment or a 'no-show' for an appointment. However if necessary, I can reschedule your appointment if you cancel 24 hours before your session. Please use the form below to contact me if you need to reschedule your appointment.
3. Skype Client Interviews
Make sure you have added me as a contact in Skype. My Skype name is karinstewart01. Simply call me at your appointment time and I will be waiting for your call.
I look forward to meeting and serving you virtually.
4. Further Appointments
Please use my online booking calendar to set subsequent appointments with me.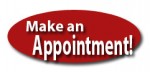 For handy reference: time and date converter.  
More About Using Skype
Security and confidentiality
Skype does have a security policy.
For additional precautions for confidentiality think about the following.
Password: Choose a password that nobody else will be able to guess and which is different to passwords you use elsewhere. The password must be unique and not a common password.  Changing your password regularly will give you added security.
Profile: Skype will give you the opportunity to put details on a profile. You can keep this entirely blank if you'd like to, since whatever you put on this can be seen by others who use Skype and is therefore publicly available. You are also able to change your profile at any time.
Skype privacy settings: You can control who can call you, send you an instant message and also manage your Skype-use history. To update your settings on a PC, open Skype and click Tools > Options > Privacy. On a Mac it's Skype > Preferences > Privacy. Here you can control who contacts you.
Being safe online: As with anything online, you need to protect yourself and your computer. You need the usual precautions such as using an antivirus program and updating security programs regularly.
Confidentiality: To make the most of your counselling session make sure that nobody can overhear you or interrupt your session. You need to feel relaxed so you can speak freely. Be assured that whatever you share with me will remain confidential.
 Why choose online counselling. Many people in outlying areas have difficulties in getting to a professional counselor as do English speakers living in a foreign country. In these cases Skype counselling may be a very suitable option.
Skype Counselling is suitable for you if you:
* are over 18 years of age
* have a good command of the English Language
* are not suicidal at the time of your call
Suicidal intentions If you are suicidal I will not be able to provide you with the support that you need because of the geographical distance. I want you to remain safe and ask that you you seek medical or psychiatric attention straight away.
Face to Face Appointments
My Private Counselling Practice is in Westville, Durban, South Africa.
For a 'face-to-face' appointment contact me on 0834672249 or use the contact form below and I will get back to you.
[contact-form to='karin@overcoming-depression.org' subject='[Overcoming Depression][contact-field label='Name' type='name' required='1'/][contact-field label='Email' type='email' required='1'/][contact-field label='Comment' type='textarea' required='1'/][/contact-form]