It was a rainy night in October when my nephew Lewis passed the Frankenstein statue standing in front of a toy store. The 2 1/2-year-old boy didn't see the monster at first, and when he turned around, he was only inches from Frankenstein's green face, bloodshot eyes and stitched-up skin.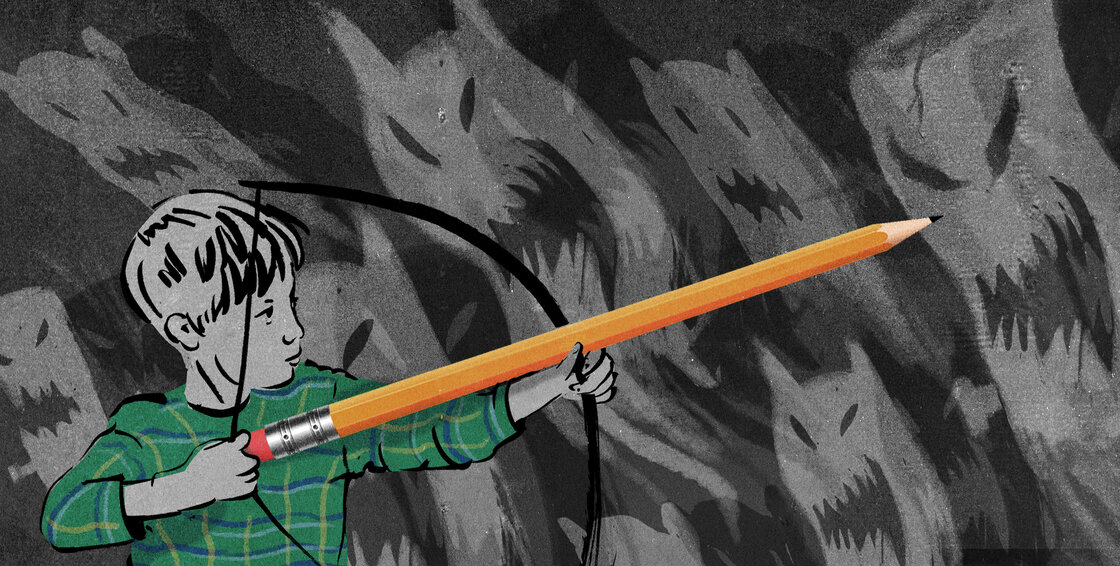 Daniel Horowitz for NPR
The 4-foot-tall monster terrified my nephew so much that he ran deep into the toy store. And on the way back out, he simply couldn't face the statue. He jumped into his mother's arms and had to bury his head in her shoulder.
For hours after the incident, Lewis was stuck. He kept replaying the image of Frankenstein's face in his mind. "Mom, remember Frankenstein?" he asked over and over again. He and his mom talked about how scary the statue was, how Lewis had to jump into her arms. It was "like a record loop," my sister said.
But then, suddenly, Lewis' story completely changed … Read More…