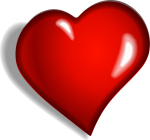 All our behavior is motivated by a need and the Need for Love is a big one.
Who doesn't want to be loved? But so often when you come across as desperate for love your attempts fail and it actually has the opposite effect – it drives people away and your love tank remains empty.
Quit Begging for LOVE!
STOP begging for love and admiration if your loved one isn't willing to give it.
How do you beg for love?
 You beg when you constantly whine and complain, or in some cases, get upset, when your emotional or physical needs aren't being met.
You beg when you allow that person to send you into depression because you don't feel attractive or wanted.
You beg when you silently cry because you feel they doesn't love you. (Feelings don't always represent the truth)
You beg when you show your signs of hurt and despair each time you see someone else getting the love that should be reserved for you.
Let's look at some examples
When you see your partner enjoying another person's company you get upset. The only possible reason to get upset is because you see this as a sign that they don't really love you. Can you think of another reason?
When your loved one doesn't hold your hand or shower you with compliments, or send you flowers you get upset. So you sulk and withdraw expecting them to figure out what they did wrong. How unfair! Nobody is able to mind-read.
Nobody is able to fully meet your need for love … so quit all this trying!
Focus on loving yourself for the truly amazing person that you are.
Compliment yourself on the things you do.
Stop waiting for someone to validate you – it might never come and life will pass you by.
Inner love is very appealing to others and is a sure way of getting others to love you. Basically you're taking the pressure off the other person. You're allowing them to be the person that they are meant to be without them having to be hyper-vigilante at doing 'the right thing' to keep you happy and feeling loved.
All the things you'd like others to do for you focus on trying to do these very same things for others … You might be surprised at what happens. Make a list so this doesn't just become a theoretical exercise.
'So in everything, do to others what you would have them do to you, for this sums up the Law and the Prophets'. Matthew 7:12
If you are in a dating relationship and experiencing these issues, I strongly suggest you re-evaluate your expectations in the relationship. If you find it difficult to accept your partner for exactly who they are before you marry, I assure you it's not going to get better after you're married.
If you're in a committed marriage, re-evaluate your expectations.  When your partner does something that you interpret as a sign that they don't love you, ask yourself if your interpretation is correct. Your reaction could stem from your great neediness for love.
Two pieces of marriage advice that changed my life.
When I was newly married (36 years ago now) an older friend said to me. "Do not expect your husband to meet all of your needs, just as you won't be able to meet all of his". Wow! I thought my role as a wife was to meet all his needs. This insight was truly freeing!
When your partner does something that you interpret as them not loving you, ask yourself: Was my partner intentionally trying to hurt me? Usually the answer is no as we all do or say things that unintentionally hurt others. In this case, let it be, ignore it and move on.
Self love is what you're aiming for, rather than nagging, complaining and sulking. Self-love is what will ultimately get your need for love met.