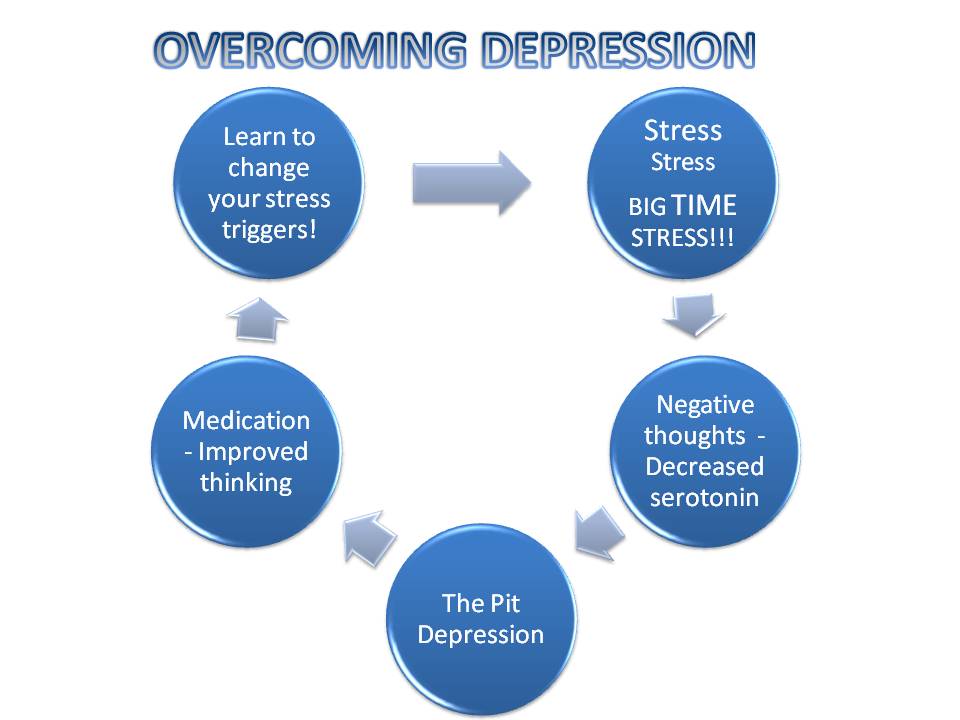 Stress, stress, stress!!
We don't often think of the bigger psychological picture and the role of stress in the downward cycle of depression. Stress is the most important trigger for depression. Stress depletes the brain chemicals used for thinking and the negative thinking associated with depression is just telling you that the brain is ill. You need help, just as with any other physical illness.
It's vital to watch our stress levels and learn how to deal with stress. It isn't easy to learn to think differently, but it is possible and very well worth the effort.
Please have a look at my Free Course on Overcoming Depression in the top right sidebar. Also have a look at my in depth article on how depression is a physical illness as well as my article on Cognitive Therapy which has more on the necessity to change the way you think to overcome depression.
My best recommendation for the techniques that I share on this site is that they worked for me and changed my life.