I've just finished reading "Kathie", by Dora Taylor. It's a fascinating story of life in the 1950's for the 'colored' people of South Africa. Taylor explores slave mentality and the dilemmas of racial identity in a country where superiority or inferiority lay in the degree of skin pigmentation. I found this book enthralling and definitely very worthwhile reading for anyone interested in knowing more about what life was like under apartheid.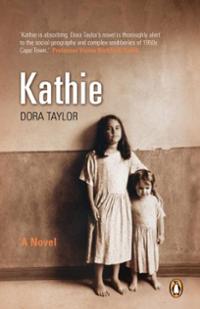 Clicking on the book image will take you to Amazon.
Slave Mentality
In the book "Kathie", the author makes reference to 'slave mentality'. Nowadays many people are slaves on a psychological level. Think about it. What are you a slave to? What's holding you back from a life unfettered by chains and enjoying a life of freedom?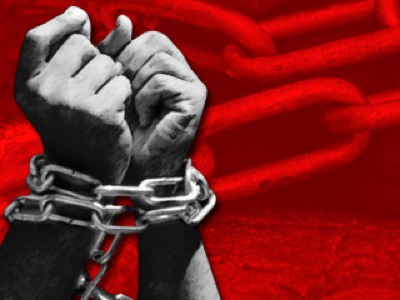 Who is your master? Could it be alcohol, drug or sex addictions? What about the way you think? Low self-esteem, fear of what others might think, a victim mentality, depressed thinking? Any of these can keep a person in chains, preventing a life of freedom. Let's not forget attitudes like resentment and a lack of forgiveness – these can also hold one in chains.
As you read this excellent extract from the book "Kathie" think about the things that keep you in chains.
'Beware of slave mentality,' said Ndwana. 'It is a cunning sickness. We may  have it without knowing we have it.'
'How may we diagnose it?' 
'That is a good question,' answered Ndwana. 'He who has the mind of a slave accepts the existing order of things as unchanging and unchangeable, because his master has told him it is so. He does not question it; still less does he try to change it. When he is kicked he cringes; he fawns on the hand that smites him. He begs for crumbs for himself, but not his brother; he slinks into a corner to lick his own wounds, but does not see the wounds of his brother; bullied by his master, he bullies those who are even more unfortunate than himself. Robbed of will and reason, he becomes stupid and hardened of feelings for others. He loses the very power to think of himself as a man.'
'It is a grim picture,'
…..'Stupid lies masquerade as the truth. And you yourselves believe them….' (Taylor 2008:333)
We act on whatever we believe to be the truth, even stupid lies that seem like the truth. The only way to break free is to see the lies for what they are and expose these lies to the light of truth.
John 8:32 "…Then you will know the truth, and the truth will set you free."